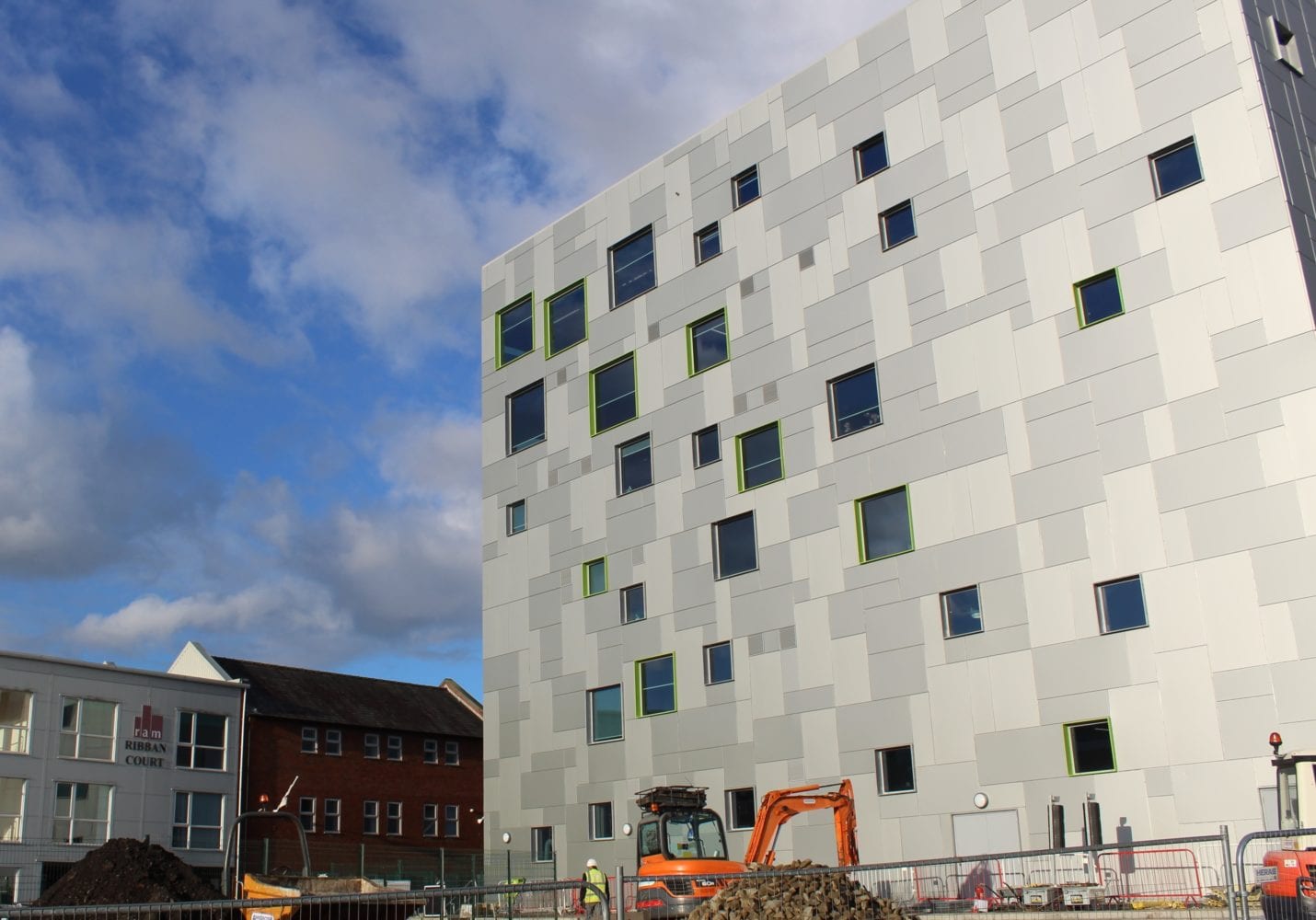 Work to create a new outdoor amenity space for staff and students at UTC Warrington is well underway.
The current temporary surface car park will encompass the new landscaped area, including provision for the storage of 50 bicycles, artificial grass for sports and a pop up catering facility.
Ellis Williams Architects who designed the UTC building have been working with Year 10 and Year 11 Architecture students on how the new area will be landscaped.
Speaking at the beginning of the work, Principal & Chief Executive Lee Barber said the future benefits for the UTC students will be vast: "This extension to UTC Warrington is an exciting addition to the recreational space we have available for our students. The outdoor space reaffirms our commitment to the health and wellbeing of our college community."
"The designers have worked closely with our students to prepare a vibrant addition to UTC Warrington. It is important to us that our students shape the future of their college."
The work coincides with the news that the new Warrington Youth Zone will be built next door to UTC Warrington.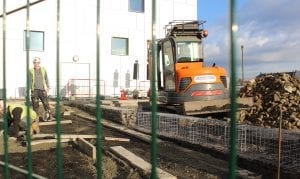 The new Youth Zone will offer affordable activities in sports, arts, music, employability and mentoring to young people aged from eight to 19, or up to 25 for those with a disability, every day of the week.
The council have confirmed the site for the new state-of-the-art facility in the Stadium Quarter next to the UTC, which when completed will see Warrington Youth Club move to its new Youth Zone home. The proposed location is extremely central and accessible by public transport, enabling it to be reached by large numbers of young people from across the borough.
Dave McNicholl, Chief Executive of OnSide Warrington Youth Club commented, "We have been working really closely with Warrington Borough Council and OnSide, amongst many other partners over the past nine years to develop a Youth Zone in Warrington. This decision is excellent news and will take us to the next stage of the journey towards Warrington Youth Zone. The children and young people of Warrington deserve access to the same state of the art facilities that are contained within the other eight Youth Zones across the country."