This information is intended to provide clarity and transparency to pupils and parents or carers about what to expect from remote education where national or local restrictions require entire cohorts (or bubbles) to remain at home. For details of what to expect where individual pupils are self-isolating, please see the final section of this page.
How is remote learning delivered at UTCW ?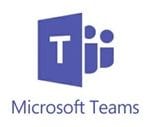 Microsoft Teams is used as the primary platform for students to access, complete and submit work during periods of remote learning. Teams is also the primary platform, which all homework is assigned and submitted.
Logging on onto Office 365 will give students access to the full suite of Microsoft applications including, Word, Excel, PowerPoint and Teams.
Students should log onto Office 365, using the same username and log in that they use in school. If students are unable to access Office 365 they should contact jlyons@utcw.co.uk to access ICT support.
Click here for an overview of how to use Teams.
Read our Remote Learning Policy here.
Remote teaching and study time each day
How long can I expect work set by the school to take my child each day?
Our remote learning provision follows the normal school timetable.
If my child does not have digital or online access at home, how will you support them to access remote education?
We recognise that some students may not have suitable online access at home. We take the following approaches to support all students are able to access remote education:
All parents are contacted to establish what electronic devices and broadband are available at home.
Where ICT access is identified as an issue, UTCW will endeavour to supply students with a laptop. Parents will be contacted when this is ready to collect.
On collection a contract is issued detailing the terms of use, together with  laptop information –  Make, model , serial number  which needs to be signed by an adult – a signed copy of this agreement is given with the laptop and a copy is kept in  school.
The laptop remains the property of UTCW and the return of the equipment after use is signed for on the same laptop contract.
How will my child be taught remotely?
We use a combination of the following approaches to teach students remotely:
Live Lessons – Live lessons through Microsoft Teams for students to engage in
Pre-recorded Lessons – Pre-recorded content shared prior to the lesson with tasks for students to work through. Staff will be available to guide students in the chat.
External Resources – Links shared to Active Oak National Academy, Active Learn, Seneca etc. Staff will be available to guide students in the chat.
Live start of the lesson to introduce lesson and explain tasks. Students then sent to independently complete tasks. Staff will be available to guide students in the chat.
Class Notebook – Resources such as worksheets, PowerPoints or electronic booklets to be shared on Class Notebook. Staff will be available to guide students in the chat.
Engagement and feedback
What are your expectations for my child's engagement and the support that we as parents and carers should provide at home?
As parents/carers we need your support to ensure your child sticks to the routines of completing schoolwork at the right times and is provided with a space they can work without distraction. Where this is not possible, please let us know and we will do what we can to help.
Each day of remote education begins at 9.00am.
If your child is sick, please report your child's absence in the usual way by emailing attendance@utcw.co.uk or calling the college directly on 01925 737067.mailto:attendance@utcw.co.uk
How will you check whether my child is engaging with their work and how will I be informed if there are concerns?
Students engagement with remote learning is carefully monitored. A register is taken to ensure student have logged onto their live lessons. A further mark is given as to whether they have engaged with the lesson by taking part in the activities and/or submitting the work that is expected.
Students who engage positively will be praised via positive shout outs and work will be shared on Social Media.
Where engagement is concerning, subject teachers will contact home via Parentmail. We will look to support students and address any barriers to learning where possible.
How will you assess my child's work and progress?
Feedback can take many forms and may not always mean extensive written comments for individual children. Our approach to feeding back on student work is as follows:
Quizzes marked automatically via digital platforms provide valuable information about misconceptions. Teachers will use this information to inform future teaching.
Live feedback – Many online programmes allow teachers to see the work students are completing in real time. This allows teachers to given live feedback in the moment.
Whole-class feedback – When assignments/exam questions have been submitted, teachers are able to review common errors and misconceptions and feedback to the class.
Additional support for students with particular needs
We recognise that some students with special educational needs and disabilities (SEND), may not be able to access remote education without support from adults at home. We acknowledge the difficulties this may place on families, and we will work with parents and carers to support those pupils in the following ways:
Where possible, and with parental agreement, we will invite our SEND students into school to be part of the Key Worker Bubble to ensure that we can continue providing targeted learning and interventions to meet their individual needs.
Where this is not possible, we will:
Prioritise these students and provide them with an electronic device to access learning.
Provide parents (if needed) with additional resources from school that their child may need including paper packs of work or equipment such as coloured exercise books or overlays.
Regularly contact SEND students and parents/carers who are finding it difficult to cope and offer further support
Facilitate remote support from specialists. This may include Speech and Language therapists, Mental Health Support Workers and the Educational Psychologist.
Decisions will be considered on a case by case basis, avoiding a one size fits all approach. Please contact our SEND Co-Ordinator, Samantha Lee, Slee@UTCW.co.uk with any specific queries.
Remote education for self-isolating students
If my child is not in school because they are self-isolating, how will their remote education differ from the approaches described above?
Where individual students need to self-isolate but the majority of their peer group remains in school may affect how remote education is provided and may differ from the approach for whole groups. This is due to the challenges of teaching students both at home and in school.
Where possible, students will be invited to join a live lesson through Teams. The hybrid approach does not work for all subjects or topics so this will be at the teacher's discretion. If a lesson is live, this will be communicated through the subject team and your child will receive a notification.
Where this is not possible, work will be set by subject Teachers using the assignment function on Teams.