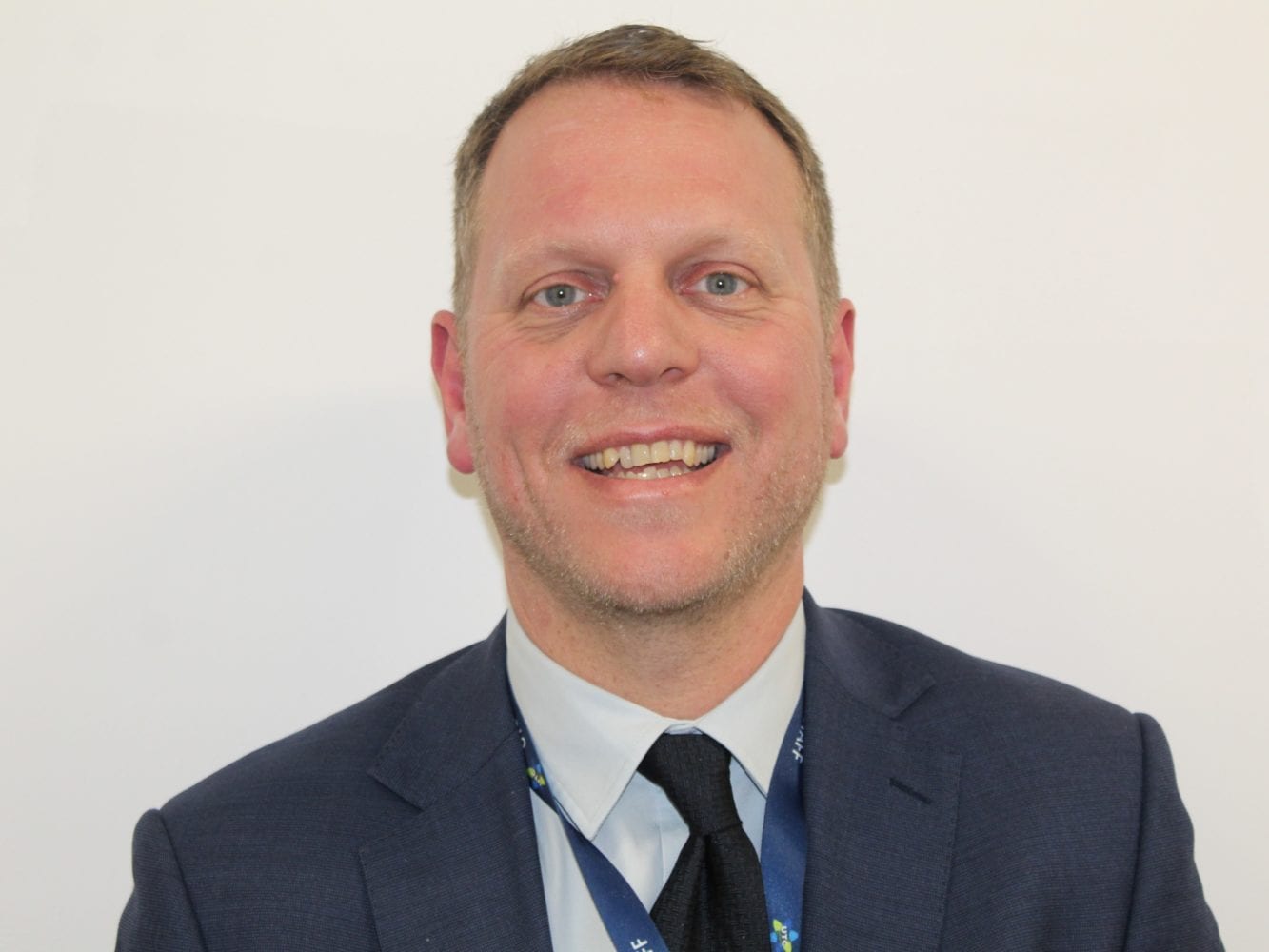 Chris Hatherall, Principal
We are Warrington's first Key Stage 4 and 6th Form academy dedicated to providing a specialist curriculum that excels in Science and Engineering.
Our £10 million iconic building was completed in September 2016, complete with £1m of specialist engineering and digital equipment. Since our first year of opening in 2016, we have helped secure high quality STEM apprenticeships, degree apprenticeships, employment and higher education for our students. In 2019, Ofsted praised the work that we do to secure these careers for our leavers, including high level engineering apprenticeships with our employer partners and specialist science and engineering degrees at some of our top universities; a trend set to continue in 2019/20 as we further develop opportunities to get young people into the best careers in Warrington and beyond.
At UTCW, we deliver a unique, aspirational, technical and academic curriculum, which reflects our purpose of students being ready for work in science, technology, engineering or maths. Students will have opportunities to work in partnership with high profile local and national employers, which will provide a variety of different experiences that will enhance any CV and make our alumni stand out from the crowd. Alongside our powerful network of employer and university partners, getting students into outstanding destinations is our passion. At the heart of this lies our aspiration for students to achieve the best Maths, English, Science and Engineering outcomes at GCSE and A Level, be career ready and to leave the UTC with excellent prospects ahead.
With close support from our university sponsor, Manchester Metropolitan University (MMU), we reap the benefit of their expertise by supporting students' access into high-quality Higher Education provision, as well as the technical know-how of the academic experts at the MMU School of Science Engineering and Faculty of Education. Whether delivering master classes and technical projects with students, or upskilling staff through CPD, MMU are helping us deliver education to the highest level.
The facilities at UTC Warrington are industry-leading. The environment is professional and, throughout all aspects of college life, UTC students are expected to meet the professional code of conduct through their dress, attitude and engagement in work and the relationships they will build with peers, staff and employers.
At UTCW, we are proud to have a strong relationship with some of of the North West's highest regarding STEM organisations, including Sellafield Ltd, Wood PLC, Cavendish Nuclear, Atkins, Nuvia, and Stanley Engineered Fastenings. Throughout their time with us, students have access to these employers on a regular basis, through breakfast meetings, one-to-one mentoring, guest speaking, and employability skills sessions. Throughout our culture, employability and personal development is embedded strenuously, ensuring that the growing number of employers who want to work with us can secure the best talent in Warrington.
Centrally located with excellent train and bus transport links on our doorstep, UTC Warrington is accessible for students far and wide. I look forward to working with students, parents, MMU and employers alike, as we continue to establish UTC Warrington as an outstanding, unique and dynamic educational institution.
Read Our Ofsted Report
Read Our Ofsted Report
At UTC Warrington, we deliver a high quality academic and technical curriculum, with support from our employer and university partners, to achieve the following objectives:
Be a pioneering institution for outstanding quality STEM (Science, Technology, Engineering & Maths) education in Warrington;
Prepare a generation of skilled, career-ready young people with the necessary technical, academic and softer skills to succeed in industry; ensuring all students progress into positive destinations;
Address the skills gap in Engineering, as identified by the Warrington Skills commission in 2012
As a University Technical College, our curriculum offer is not focused on students attaining the EBacc measure. And as an institution that has students for the 5 terms out of 14 since primary school, the Progess 8 measure is unlikely to give a true reflection of the real value added by the UTC during a students' time with us. Instead, we are proud to advocate that our objective is for all students to:
Achieve strong outcomes in Maths, English, Science and Engineering at GCSE and T Level.
Access the best employment and university destinations
Leave UTCW career-ready
We are supported by over 50 employer partners, who engage with us in a variety of different ways. They work alongside our teaching staff to deliver some of the more expert elements of the curriculum, providing industrial context and expertise to aid the students' understanding. In addition, employers offer work experience opportunities, mentoring programmes, assemblies and master classes to enrich the student experience. We are confident this involvement positively impacts on student outcomes; moreover the engagement with the 'real world' better prepares them for work.
Our employer partners and university sponsor are the driving force behind UTC Warrington; it is their hard work and determination that brought UTC Warrington into existence. Now we are open, we listen carefully to employer voice at our regular employer forums, capturing what they want to see on our curriculum so that the future workforce is fit for purpose. Their recent request that students have decent commercial and cyber awareness (as well as technical acumen) has led to the development of our new Cyber Pathway.
The case for an engineering STEM-focused UTC in Warrington and the sub-region was specifically recommended by the Warrington Skills Commission (2012) as part of the town's integrated Skills Action Plan.
Warrington has over four times the proportion of jobs in engineering activities compared to the average for England; representing a total of 5,100 employees and totals 27,500 within a 30 minute drive time of Warrington.  It also has twice the national average of employees working in electricity, gas and steam and hosts a number of large businesses associated with the nuclear industry, currently supporting over 4,500 employees locally.
The strength of these core infrastructure activities in Warrington such as energy and power has led to a deep and broad base of engineering consultancies as well as manufacturers. To support these organisations and fuel Warrington's current and future growth there is a need for further skills development in the town. This is to ensure that the availability of suitably qualified engineers keeps pace with the predicted demographic increase, growth in the sector and the ageing workforce.
Manchester Metropolitan University adds significant value to UTC Warrington as the university sponsor. The University is committed to ensuring it capitalises on its considerable experience within engineering by aligning the School of Engineering closely with UTC Warrington.