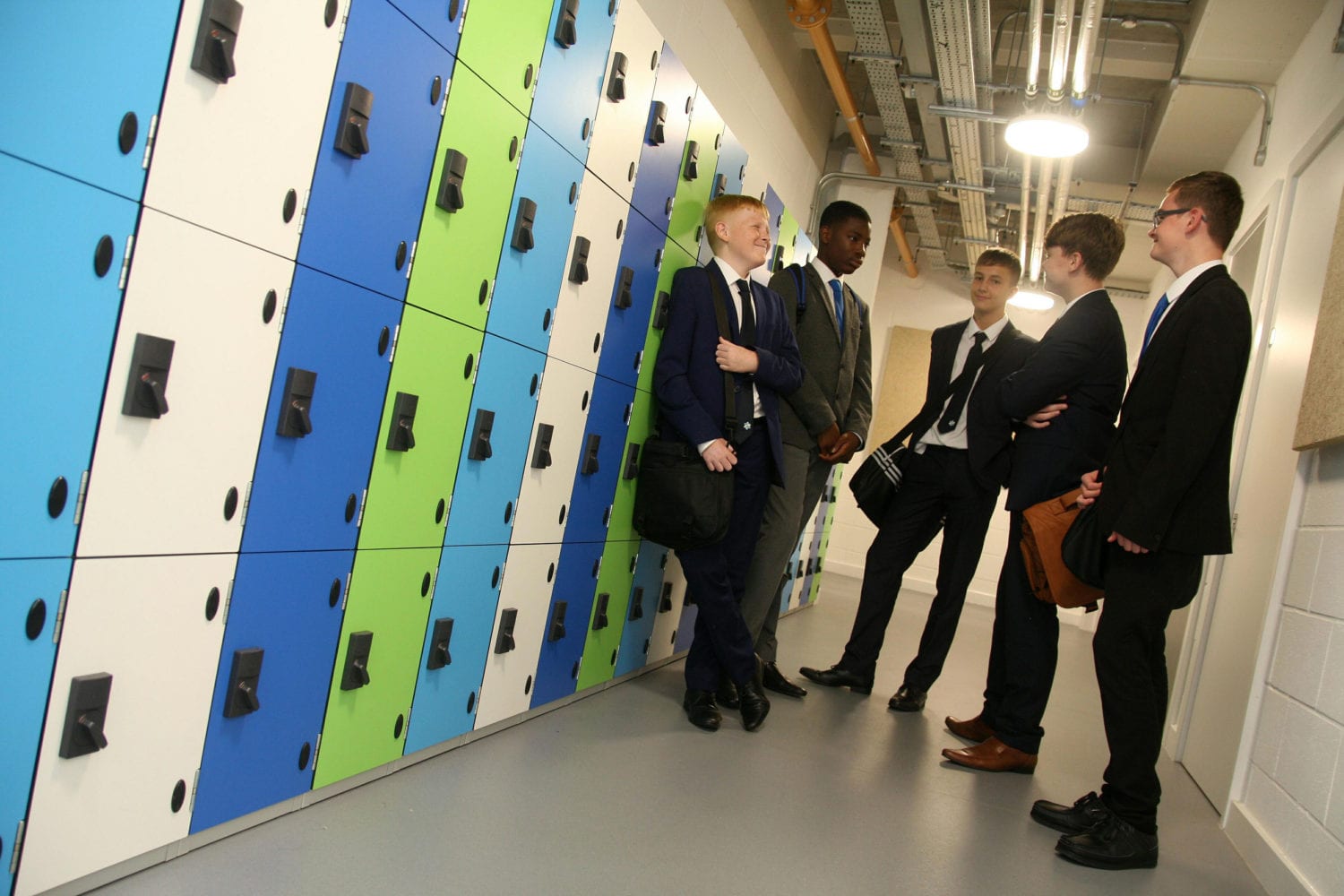 GCSE's result in a boost for UTC schools
UTC's have been celebrating after landmark GCSE results, despite reported challenges in schools across the UK after the first of the new GCSE results were released.
The Guardian reports that changes to the GCSE grading system has resulted in mixed emotions amongst students, teachers and parents. Those who were awarded a grade C (or 4) fell in England to 66.1%.
Whilst the new grading system is to be introduced gradually to other subjects, much of the new GCSE courses involve little coursework and a greater focus on exams. The UTC model, however, is proving a success.
UTC Bolton reported 68.1% of students received the grade 4, bucking the national trend. 100% of students earned an A* – C in Biology, Chemistry and Physics. Four of their students were awarded the top grade 9 in English and Maths – 9 is now graded higher than the previous A*.
At UTC Warrington, we fully congratulate and support our friends and colleagues in UTC's that are demonstrating the importance of a technical curriculum in the modern world. Our very own Adam Wilson proved how the academic and vocational mix of education is helping transform the outlooks of our students. In his GCSE results, he moved from a grade F to a grade C in English. With our smaller class sizes and a greater ability to work with students on an individual basis, we are motivating them to reach their goals and targets.
Many students, however, will be confused as to what their next steps might be. UTC Warrington, along with our fellow colleagues, offer students unique access to a pool of employer partners who shape our curriculum and provide access for our students to gain vital experience in the work place, boosting their self esteem and confidence.
Megan Holland is a UTC Warrington student going into yr11. She says that her time so far at the UTC has transformed her outlook and identity:
"At my old school, I was independent and happy to work on my own. Since coming to UTC Warrington I have been involved as a student ambassador and now I thrive on working in a team. " Megan has had access to courses that she believes will support her in her ambition to become a forensic pathologist.
Humber UTC is also celebrating GCSE results that have exceeded the national average, particularly in Maths and English. All students left the college with an engineering qualification too. So, are UTC's having an impact? Marc Doyle, Principal of Humber UTC confirmed his college has outperformed other schools nationally.
As UTC Warrington's staff number doubles, our enrolment day has seen our new cohort arrive. There are those students who feel they haven't done themselves justice. The UTC message across the UK is about respecting students as individuals; new programmes such as the pre-apprenticeship scheme will allow students to resit their GCSE subjects whilst also having access to a two day work placement every week with our employer partners. Lee Barber, Principal of UTC Warrington said the programme is about providing young people with an alternative to purely academic routes:
"We want students to walk through the door, proud to have access to class leading facilities, the most passionate and highly qualified staff, and to our network of employers who want to skill and train our students for future employment."
"UTC Bolton demonstrates the UTC model is important in providing opportunities for students. We still offer core academic subjects but our specialism encourages a more vocational approach to our teaching and learning."
The message is clear. There are options available regardless of a result or number tagged to a name.
Mr Barber concluded by adding that the success of UTC's is about the values the colleges and academies serve. "For us, sending students to university is not our target number. We want to encourage students to follow their aspirations by taking on apprenticeships, employment, or further/higher education. We will provide them with the skills to succeed. That is what is important to us."