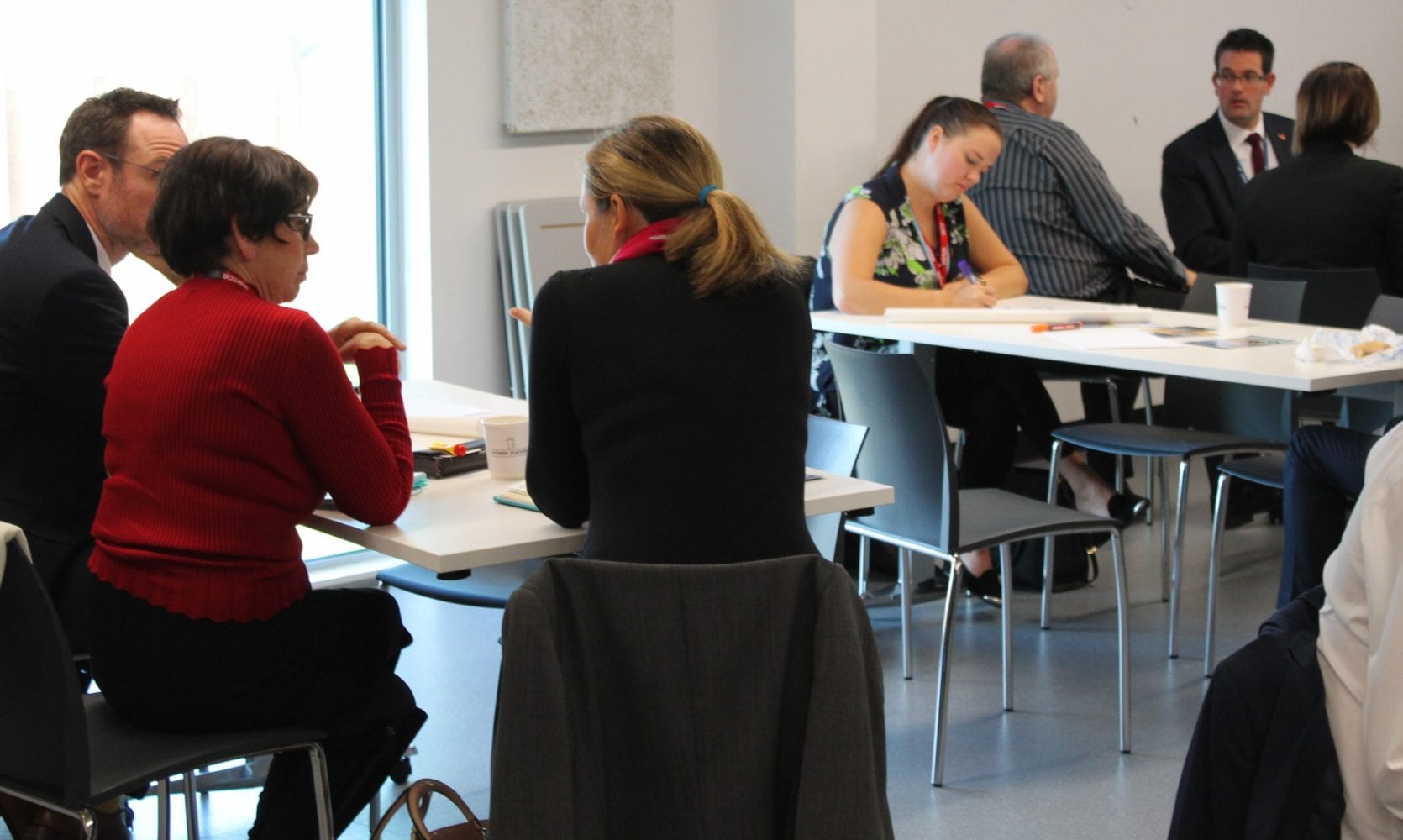 The first Employer Engagement Breakfast of this academic year took place on Friday 10th November at UTC Warrington.
Along with some new faces, our existing network of employers attended, including Fujitsu, Sellafield, RnD Tax Refunds, Atkins and Warrington and Co. Much of the discussion centered around apprenticeship provision, gathering feedback on what apprentices require and what employers expect from the facilities offered at UTC Warrington. The early discussions allowed us to understand the flexibility required by employers to ensure that apprentices receive the right balance of learning, practical work and 'on the job' experience.
Overwhelmingly, the feedback was positive about the facilities UTC Warrington could potentially offer to local businesses and apprenticeship provision is certainly high on the agenda of local companies seeking to introduce a new generation of skilled engineers.
The employer network were also introduced to our new Student Leadership Team; the new Student Board of Directors explained why they had chosen UTC Warrington and the benefits they are already receiving. The leadership programme aims to develop the softer skills of the young leaders with activities such as public speaking, peer mentoring and organising charity events. The employer network agreed that these skills would make the group more employable.
These sessions are held on a regular basis and offer employers the unique opportunity to influence and direct the UTC Warrington curriculum, as well as network with the college community and other businesses.
Jake Davenport, President of the Student Board of Directors, said the breakfast was informative and valuable – "It was interesting to meet the employers that UTC Warrington works with and better understand the future direction of the college. I am happy to be a part of a proactive group of students who will regularly meet with our employers and other visitors to the college."
Rich Harris, Director of Destinations, offered his thoughts on the importance of the event – "UTC Warrington's priority is finding our students a positive destination, whether that be an apprenticeship, employment or university. Our next step is to take a considerable role in apprenticeships in Warrington and so the feedback of local employers and business is vital to us driving future talent."