Elliot Entwisle, one of UTCW's Year 13 leavers has secured an apprenticeship with BMW as a Motor Vehicle Technician.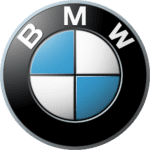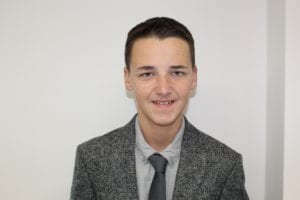 Name: Elliot Entwisle, Year 13
Duration of time at UTC: 2 years
Future Career Role: Motor Vehicle Technician
Future Employer: BMW
What made you choose UTC Warrington?
"I chose UTC Warrington due to them offering BTEC Engineering Level 3 courses as an alternative to A Level study as I was interested in a 'hands on' career in engineering but unsure as to which particular field.  The BTEC Engineering Level 3 course included elements of aeronautical engineering, which I am interested in, but also covered a spectrum of other engineering disciplines.  This appealed to me as it would enable me to consider other careers in the longer term."
Has UTC Warrington helped prepare you for this role?
"I have developed many skills at UTCW such as problem solving, teamwork and leadership together with practical skills. E.g. how to operate 3D printers, laser cutters, lathes and using various engineering tooling."
"UTC provided the opportunity to undertake work experience placements and attend events such as Career Live where I was able to talk to those exhibiting about careers.  The college also arranged visits to various companies which enabled me to see first-hand the areas of work I preferred. An example of this was a visit to Jaguar Land Rover, which led to me seeking out an apprenticeship within the motor trade."
What will your new role involve?
"My role will entail learning the skills of a motor technician 'on-the-job' as well as attending the BMW training centre one week every month in Berkshire, as part of my 3-year apprenticeship scheme. "
"I decided to follow this career path due to my interest in cars and how they operate.  Undertaking my work experience placement at Isuzu Warrington, in Year 12 as part of my Unit 9 module, also helped me to decide to pursue this career."
What key skills/qualities were the company looking for?
"The company was looking for candidates who could offer customer service skills, be a team player, have strong communication skills and possess problem solving skills.  They were also looking for a candidate with good practical and listening skills which they were able to assess as part of the hiring process; this involved a 3-day trial in the BMW workshop.
My current part-time job as a customer relations assistant, together with the previous part-time jobs I have held and the roles I undertook such as Corporal in the Combined Cadet Force, certainly helped me to stand out from the crowd."
Did UTC Warrington help prepare you for the workforce and real world?
"I would say through the mandatory unit, unit 9 the college encourages students to gain experience in their chosen career.  By inviting companies into college to talk about the services they carry out and the careers they offer also helped me to prepare for work and the real world."
What advice would you give to younger students who are following in your footsteps?
"To take every opportunity that is on offer to you.  Press ahead when times are tough and remain focused throughout.  Seek clarity and support if needed and do not become distracted by others."
Elliot joined UTC Warrington in September 2018 to study BTEC Level 3 Engineering in Year 12 and Year 13.